Home Prayer Life in the Catholic Homeschool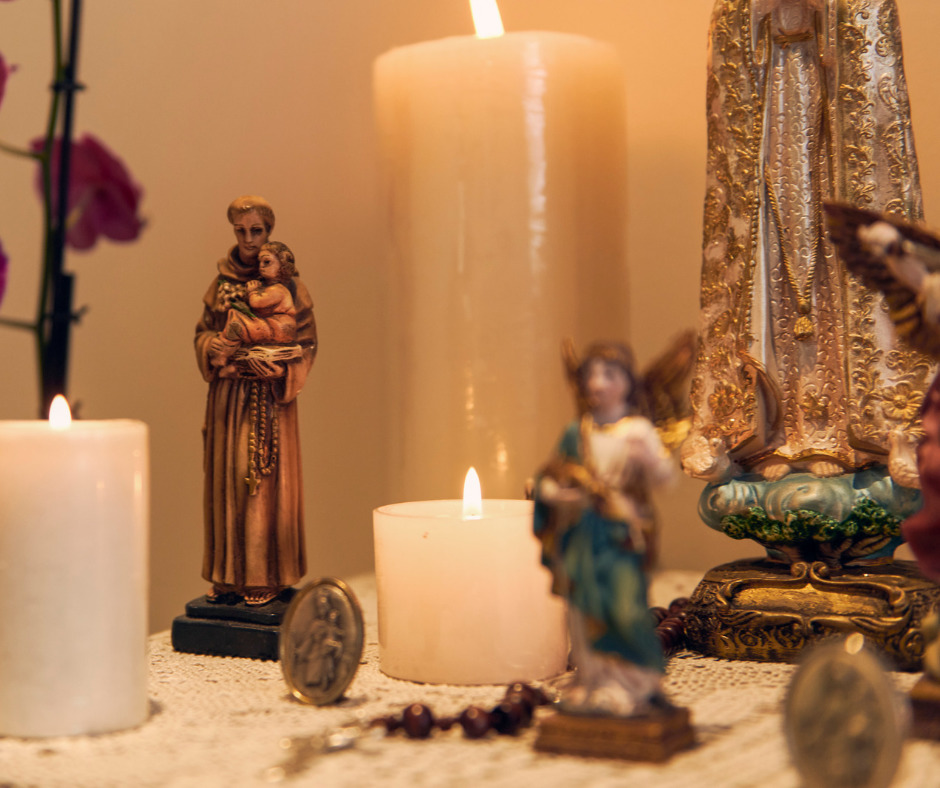 The family that prays together stays together. It might sound like a cliche, but there is much to be gained when you make your prayer life a central value in your home. 
Homeschooling families have a unique opportunity to foster their home prayer life. You are able to set a rhythm and include prayer time more easily than when everyone in the family is scattered to other places during the day. 
Consider the ways you can nurture your family prayer life. Gather for morning prayers, pray the Angelus, celebrate the liturgical year, set up a home altar, pray the family rosary, and prepare for the Sacraments.
These ideas will help you increase your home prayer life in your homeschool. You'll find ways to include your littlest ones in your daily prayers, to use your home's decor to foster devotions to God and his saints, and to create a prayerful home. 
Catholic Family Resources